COTTAGES POD LIŠČÍM KOPCEM
Spacious cottage, cosy cabin or glamping tent?
You will just love the perfectly equipped, clean and cosy interiors with private spa. Experience a relaxing holiday in the Krkonoše (Giant Mountains) nature with your loved ones.
THE BEST OFFER OF ACCOMMODATION
A gift for your online booking. When you book your stay through our chalupyvrchlabi.cz website you will receive spa services in the price of your stay.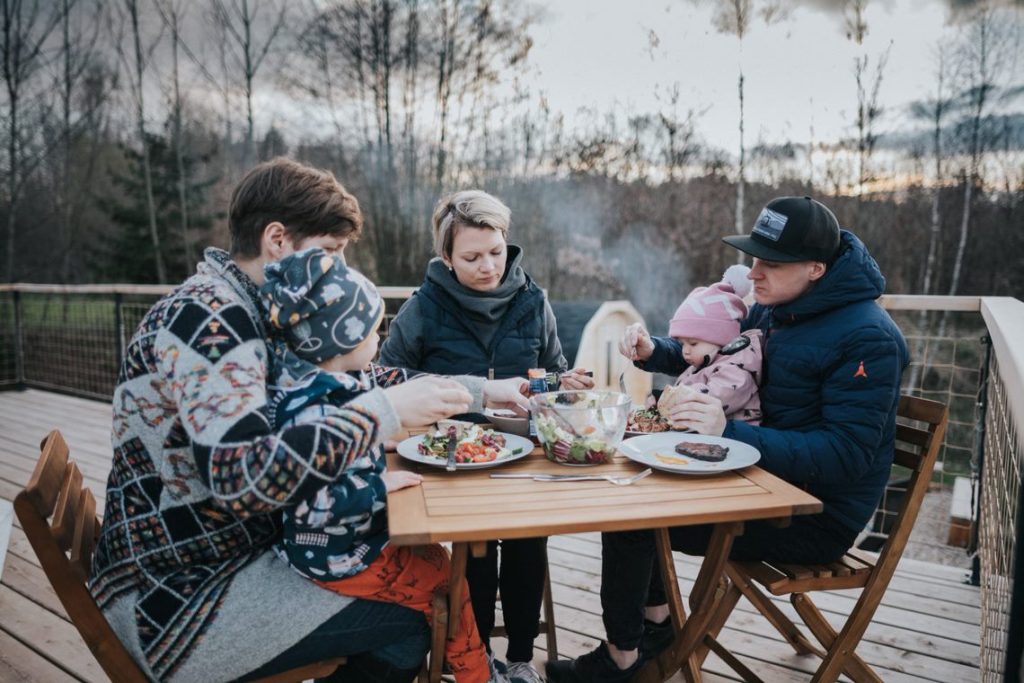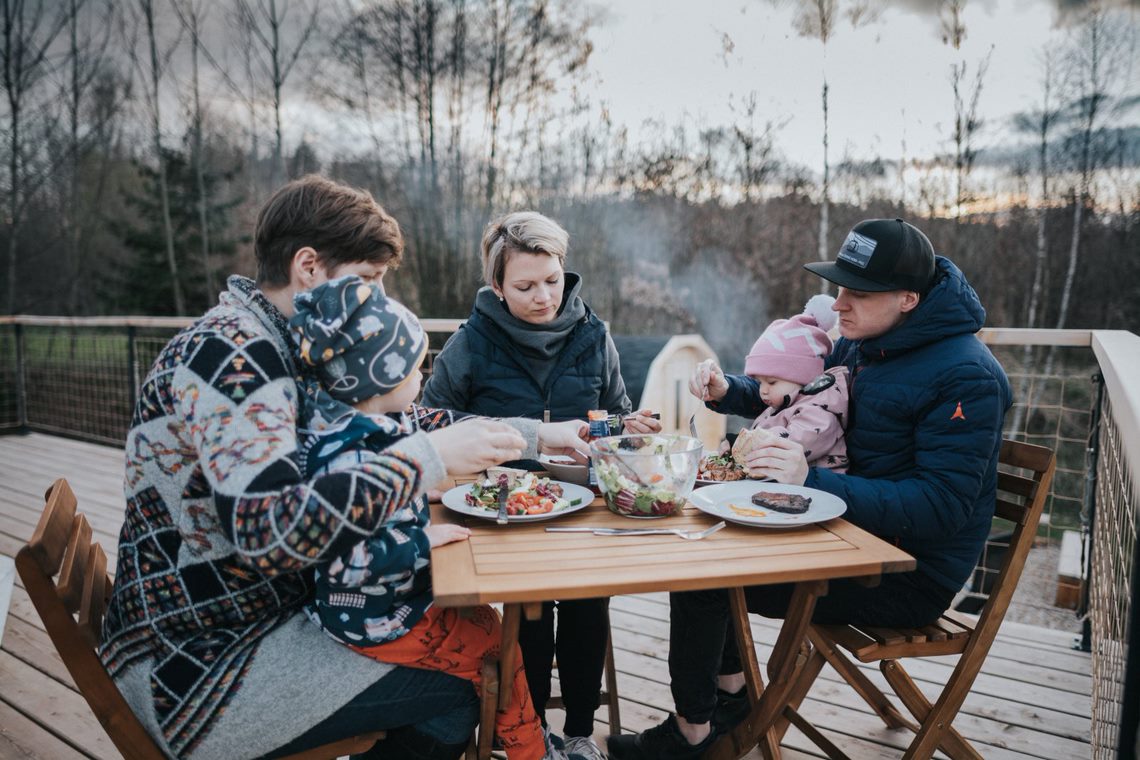 Peace, relaxation and fun!
Secluded mountain area, outdoor terraces with barbecue, swimming pool, on-site parking and an ideal starting point for adventures can all be found in the popular Pod Liším kopcem complex.
Thanks to its proximity to the towns of Vrchlabí and Špindlerův Mlýn, you definitely won't be bored! This exceptional location on the border of the Krkonoše National Park offers many opportunities for trips on bicycles or e-bikes as well as hiking, fishing, archery, downhill skiing or cross-country skiing.
Choose your accommodation
Are you looking for romantic accommodation in the countryside, a comfortable backdrop for a family holiday or luxurious accommodation for a group of people? In the Pod Liším kopcem complex you will surely find the perfect spot!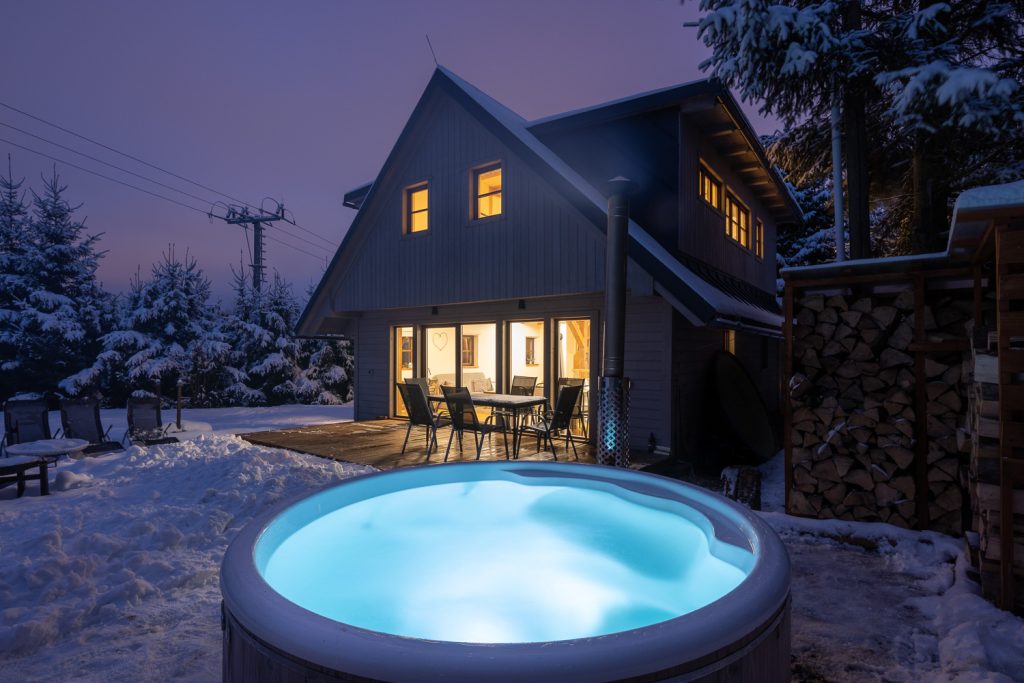 Private spa for any weather
We care about your comfort. Every cabin and tent offers its own private outdoor spa area. Electric sauna, wood-burning whirlpool, cooling tub or hot bathing barrel. What is included in the price of your accommodation?
How and when you use the spa facilities is up to you. You will always have firewood and kindling ready, including chipped wood. Just expect the outdoor hot water barrel and whirlpool to take 3-4 hours to heat up. You will wait an hour for the sauna to heat up.
Cottage or glamping tent? Choose your haven