The Krkonoše are here, there and everywhere.. But where to go on a trip? No doubt you already have a few tips on where you would like to go.
THE BEST OFFER OF ACCOMMODATION
A gift for your online booking. When you book your stay through our chalupyvrchlabi.cz website you will receive spa services in the price of your stay.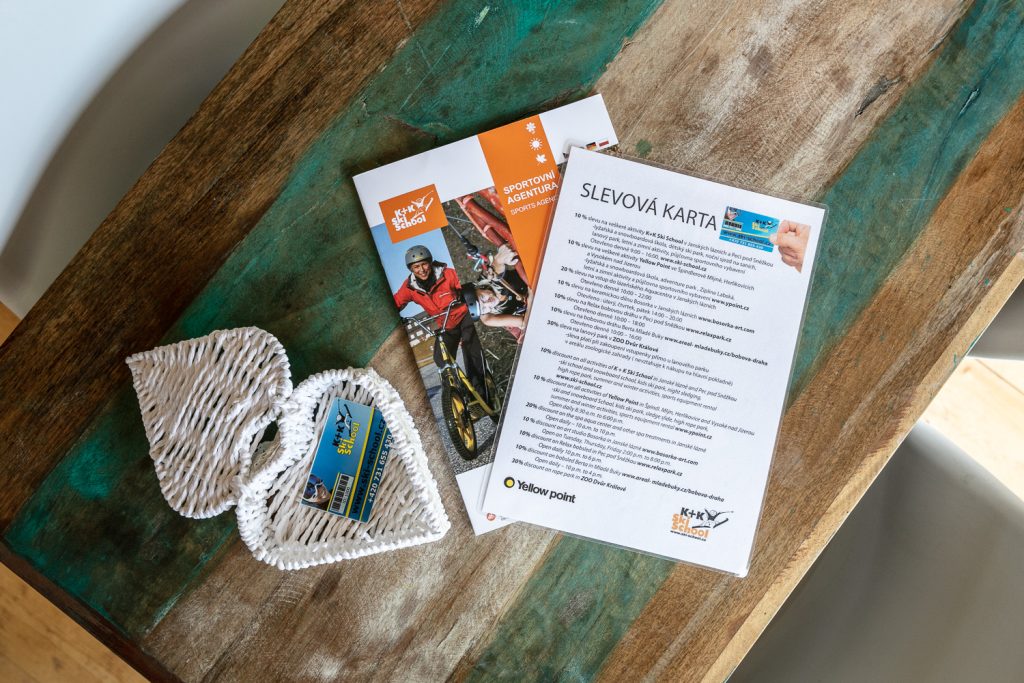 Where to go
for adventure?
If you are looking for unforgettable experiences and activities during your stay with us, we recommend you try the services of Yellow Point and K+K. Discover the hidden treasures of Špindlerův Mlýn with Yellow Point or experience an adventure with K+K in Janské Lázně. We are here to help. We will arrange everything and even negotiate a better price.
You no longer have to look for a way to enjoy your time in the mountains to the fullest!
— Entertainment in the area
Yellow Point is a synonym for adrenaline adventure right in the heart of Špindlerův Mlýn. Here you can try a wide range of activities such as quad biking, off-road scooters, dam bridging and even a giant swing.
Adventure Park
Giant swing
Quad-bikes
Zip Line
Off-road scooters
Scooter track
Sledding track
Skialp trip
and much more…
K+K is a great choice for those who want to explore the Krkonoše on electric bikes. You can enjoy an active day in the rope park, on the climbing wall or while riding downhill on off-road scooters.
Electric bikes
Climbing wall
Rope park
Paintball
Rafting trip
Night sledding
Ski tour on request
and much more…
Do you like the Giant Mountains? Do you like the Pod Liším kopcem complex? Do not wait, choose your arrival date, the length of your holiday and book your cottage, cabin or glamping tent right away. There is always a big demand for them!