Glamping is no ordinary camping
It has been gaining popularity in recent years! That is why you will also find a tucked-away spot in the countryside with a luxury glamping tent and camping facilities in our complex.
THE BEST OFFER OF ACCOMMODATION
A gift for your online booking. When you book your stay through our chalupyvrchlabi.cz website you will receive spa services in the price of your stay.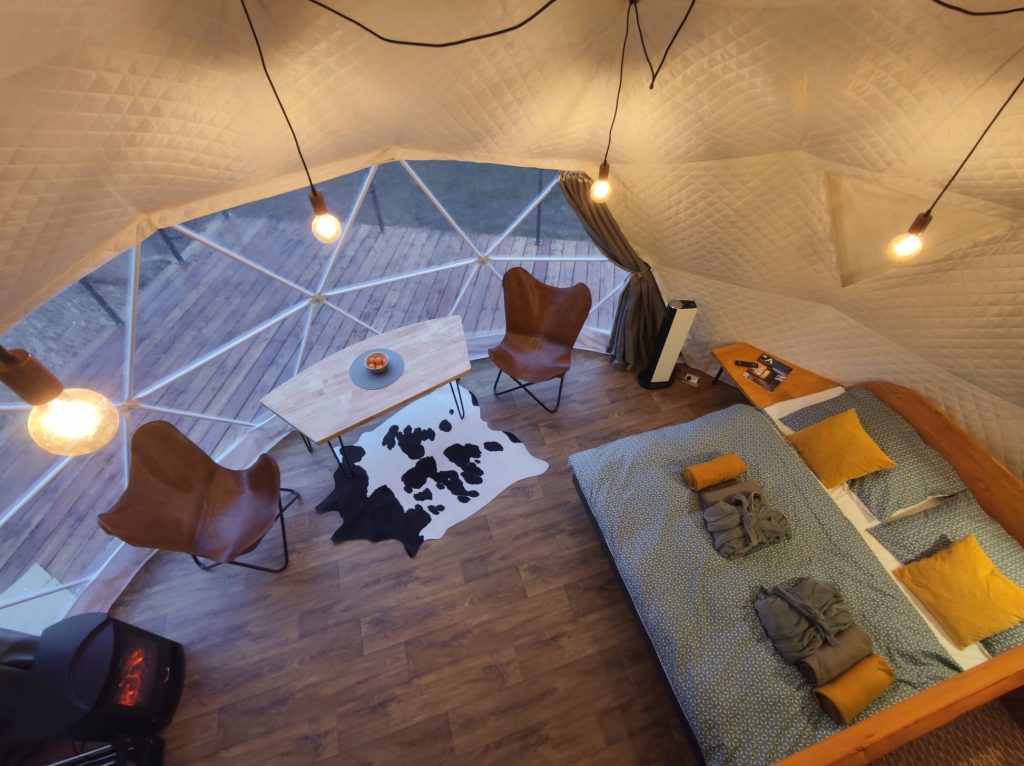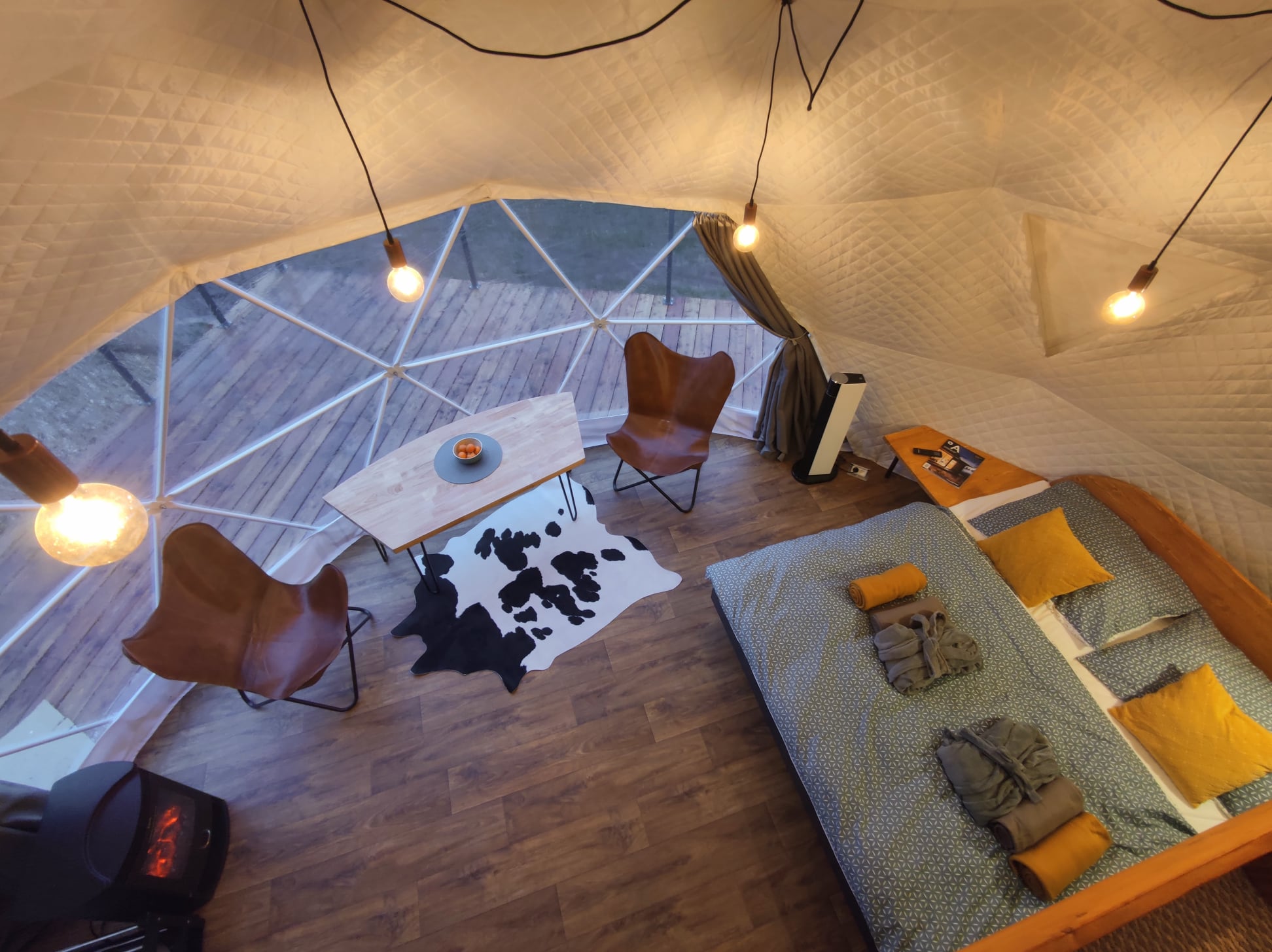 A geodesic tent with a designer dome is fully equipped with a modern interior and everything you might need on holiday. A double bed, wooden bunk bed, kitchen, shower and toilet provide a comfortable retreat for 4 people.
In front of the tent you will find a camping nest with a fireplace, benches and loungers, a spacious terrace, a sauna and a hot outdoor wood-fired bathing barrel and cooling tub. All of this just for you. Warm up your private spa or a little bonfire whenever you like. Experience camping wrapped in the comfort of modern technology.
1. 9. 2023 – 31. 12. 2024
Weekend price
1 night – 6 900 CZK
2 nights – 11 940 CZK

New Year's Eve 31. 12. 2023 – 1. 1. 2024 
1 night – 7 900 CZK
Take a peek inside the tent
Once you've discovered what's inside, no one will be able to get you out. Everyone will love the ingeniously composed interior, which combines nature with luxurious design.
Terms of payment and cancellation
Payment terms and cancellation fees for cancellation or no-show fees are charged per guest as follows:
Payment terms
After booking, the accommodation provider reserves the right to issue a deposit invoice for 50% of the total price of the reservation, payable no later than one week after booking.
We also issue invoices for FKSP.
Cancellation policy
In the event of cancellation within 30 days prior to the scheduled arrival, the accommodation provider is entitled to charge the client a cancellation fee of 50% of the price of the booked services.
If the cancellation occurs within 7 days before the scheduled arrival or on the day of arrival, the accommodation provider is entitled to charge the client a cancellation fee of 100% of the price of the booked accommodation services.
The due date of the cancellation fee is governed by the due date of the cancelled accommodation services.
In the case of payment via FKSP, cancellation fees amount to 100% of the booked services.
In the event of operation closure, the client will be issued a voucher in the same value of the paid services to be redeemed within 1 year.